December 08, 2022
Breaking Bad Cycles with an Age-Old Supplement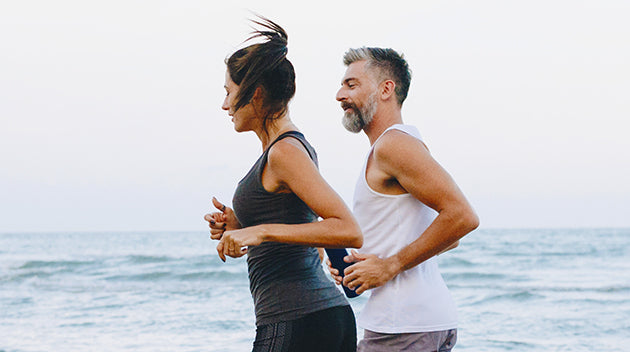 Are you finding it harder to play sport as you get older? It turns out that keeping active is good idea if you want to stay youthful; whether it be golf, swimming, cycling or team sports, exercise is the best way to maintain muscle tone and function. Research has shown that avoiding loss of muscle mass is the key to staying young.

BUT - it's that vicious cycle; you can't find the time to exercise, so you lose muscle tone; which means you can't exercise as much as you used to, and you don't have as much stamina so you don't enjoy exercising; which means you exercise less.
Breaking the bad cycle is not easy, how do you maintain muscle tone and stamina when you can't exercise as much as you used to? The truth is there's no magic pill but you can take supplements to maximize the little exercise you can do!
We are always being told to eat a good diet and get plenty of exercise, that's great but in the real world it doesn't always happen and then you're back to stage one. What if there was a natural health supplement that could help you maintain muscle mass between workout sessions?
•   Joint health support
•   Energy production and athletic performance
•   Sexual function
•   Minerals, amino acids, growth factors, collagen
Deep Blue Health Deer Velvet is rich in a wide variety of nutrients including proteins, growth factors, collagen and lipids. Getting enough good quality protein is essential to building and restoring healthy muscles. While everyone loses some muscle mass with age, it's possible to slow or even reverse that loss with regular  exercise and a good diet including Deer Velvet supplements which have been shown to improve athletic performance and muscle function.
Deep Blue Health Deer Velvet is a powerful yet safe natural health supplement that helps your body restore, strengthen and protect itself.
References:
Australian Government, Rural Industries Research and Development Corporation. Velvet Antler: A summary of the literature on health benefits by Chris Tuckwell November 2003 (viewed 26.09.2016)
http://www.elkantlers.com/Australianresearchreport2003.pdf
Broeder CE, Percival R, Quindry J, Panton L, Wills T, Browder EC, Almada A, Haines SR and Suttie JM (2004a). The effects of New Zealand deer antler velvet supplementation on body composition, strength, and maximal aerobic and anaerobic performance. In: Advances in Antler Science and Product Technology, Edited by Suttie JM, Haines SR and Li C. Taieri Print, Mosgiel, NZ. pp. 161‐165.
Sleivert G, Burke V, Palmer C, Walmsley A, Gerrard D, Haines S and Littlejohn R (2003). The effects of deer antler velvet extract or powder supplementation on aerobic power, erythropoiesis, and muscular strength and endurance characteristics. International Journal of Sport Nutrition & Exercise Metabolism 13(3): 251‐265.