September 21, 2015
Health Benefits of taking Omega-3 Fish Oil for Children and Adults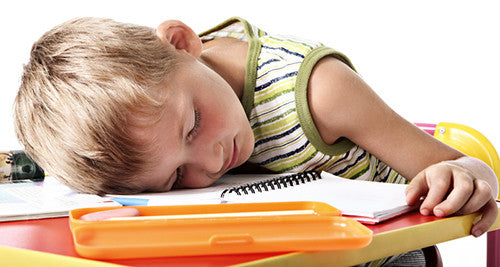 Omega-3 fatty acids are essential fatty acids that are vital for human health. While your body can't make Omega-3, you can get them through eating the right foods and taking supplements. Omega-3 fatty acids can be found in oily fish such as herring, sardines, salmon, tuna, blue cod, orange roughy and halibut. Other seafoods such as green lipped mussel and krill oil are also good sources of Omega-3. For people who do not eat fish, or take Omega-3 marine-based supplements, flax seed oil is a good herbal alternative.
It's generally recommended that we eat 2-3 servings of fish rich in Omega-3 per week. For many people, especially large families, this is an expensive way to get enough dietary Omega-3. Deep Blue Health Omega-3 soft gel capsules are the ideal way to top up your Omega-3 requirements. For less than the price of a coffee per day it's possible to make sure that your whole family has the Omega-3 that they need for healthy metabolic function.
Why is Omega-3 Fish Oil Good for You?
The three types of Omega-3 fatty acids that are important for normal metabolic function are: ALA (α-linolenic acid) found in plant oils, EPA (eicosapentaenoic acid), and DHA (docosahexaenoic acid), both commonly found in marine sources and they're essential for the following areas:
Healthy brain and retina function for adults and children
High levels of DLA are required by the brain and retina of the eye for optimal brain function, and to retain healthy vision for adults. DLA is important for the brain and retina development of children, and also their learning ability, and mental development. It is also critical for infant brain growth. With DLA thought to constitute 8% of the weight of an infant brain, pregnant mothers are encouraged to make sure their intake of Omega-3 is sufficient. Leading infant formula manufacturers also add DLA to their formulas. Infants require a lot of DLA in the first two years of life (and longer) to support brain growth.
Heart Health
Omega-3 fatty acids are known to be beneficial for cardiovascular health. Clinical evidence suggests that EPA (eicosapentaenoic acid) and DHA (docosahexaenoic acid), the two omega-3 fatty acids found in fish oil help lower the risk of heart disease by controlling the levels of fats (triglycerides) in the blood, resulting in less plaque buildup and hardening of the arteries.
Joint PAIN relief
Small doses of Omega-3 can reduce the symptoms of rheumatoid and osteoarthritis. Omega-3 can help stiffness of joints in the morning, and decrease joint pain to the extent that doses of in some cases dosages of non-steroidal anti-inflammatory drugs (NSAIDs) can be reduced.
Mood balance FOR Children
Omega-3 also assists to balance mood in kids. For parents who have children that experience mood swings Omega-3 supplements can be very beneficial for everyone. Deep Blue Health produces a special Omega-3 product specifically for children called Omega-3 Junior.
You won't get fresher Omega-3 on the market. Deep Blue Health sources Omega-3 from the freshest, sustain-ably harvested sardines and anchovies in South Pacific waters. Our product is free of contaminants, mercury and heavy metals associated with larger fish.
We guarantee ours is the freshest and most potent on the market.